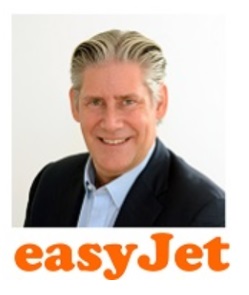 Studying the top five travel and aviation buzzwords in 2018
Sponsored by Global Aviation Festival
At the Global Aviation Festival in London we work all year round to examine the latest technology trends impacting the aviation and travel industry. Working with our partners we have put together the top five buzzwords featured on our three-day, 300+ speaker agenda.
Each buzzword includes an exclusive free report from one of our partners. Many thanks to CarTrawler, Farelogix, Boxever and Salesforce for contributing.
Digital = 89 agenda mentions
In at number one is, of course digital. Digital technology is allowing airlines to rethink current archaic processes and build fantastic digital experiences into their offering. Ultimately passengers are benchmarking digital experiences from big tech companies such as AirBnB and Amazon, so airlines need to step up so they can compete on a level playing field.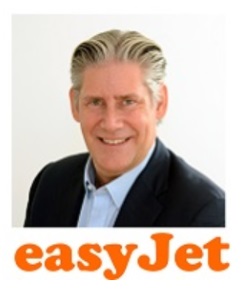 Johan Lundgren, CEO, easyJet

"We want to be the most data-driven airline in the world"
The Global Aviation Festival has been working all year round with some of the top digital leaders in the industry. These digital leaders have helped us put together an exclusive report on the trends impacting their industry. Download the report here.
Experience = 88 agenda mentions
Across the whole end-to-end travel experience airlines are aiming to reimagine each passenger touchpoint by utilising data and gaining a much deeper understanding of consumer behaviours. A new model of the relationship with customers is emerging, one that is agile, consistent and ultimately more personalised. A lot of this is being done by utilising digital technologies and embracing the power of being mobile-first to create a unique and engaging passenger experience.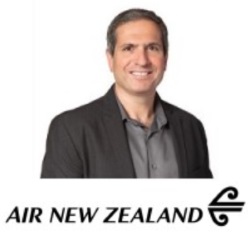 Avi Golan, CDO, Air New Zealand

"Our digital vision is to reimagine travel through inspiring digital experiences, looking to technology to continuously enhance the experience we offer our (internal and external) customers"
Our partner Salesforce has taken an interesting angle on the experience question by asking "if you were starting a new travel company from the ground up, without the burden of tradition, legacy tech or industry orthodoxies, what kind of business would you build?" This question is at the heart of Travel Experience 2025, sponsored by Salesforce. Download the report here.
Elsewhere, Boxever has produced some research specifically for the Global Aviation Festival, "Relationship Tips for Airlines". It polled more than 1,000 travellers for a snapshot of what passengers expect of airlines – and the results were surprising. Click here to get a copy of the report.
Loyalty = 51 agenda mentions
Many airlines have rewritten loyalty rules in recent years to make their rewards more personalised and their programs more profitable. But what is the next generation of airline loyalty programs?
This is what global loyalty leaders will explore at the Global Festival, as many airlines struggle to design a loyalty program that delights the modern-day traveller. We will examine different areas of loyalty to understand how the industry can keep up with rapidly changing passenger demands.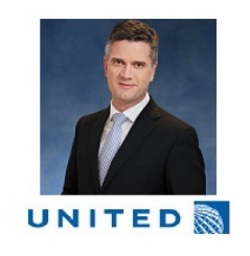 Luc Bondar, VP Loyalty, United Airlines

'AI has the potential to disrupt, particularly the optimization of accrual, redemption and partner economies and marketing across the loyalty value chain'
One of the many challenges in the loyalty space is around the fact that customers are unique and want different things. One way to address this is through dynamic offers, and our partner Farelogix will share its thoughts on how to close the gap between the offer and the customers' needs with dynamic pricing, modern merchandising and NDC-enabled distribution.
To whet your appetite, we're able to share its "New Generation Shopping & Pricing Primer" which covers, among other things:
How to handle rising search volumes without increasing costs
How to harness dynamic pricing opportunities
What to look for in a new generation shopping and pricing engine
Ancillary = 33 agenda mentions
Historically airlines haven't taken advantage of the retail opportunity presented by having a pre-qualified captive audience of travellers. Online retailers have increased passenger's expectations tenfold, the average traveller is used to contextual marketing, personalised experiences and a fast-acting service.
To evolve airlines need to take big digital transformation lessons from mainstream retailers to enhance passenger experience and boost sales.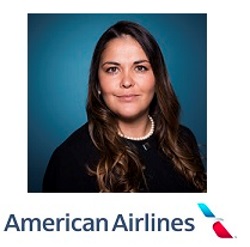 Mariana Fonseca Medina, Director of Ancillary and Merchandising Strategy,
American Airlines

Learn about "Implementing an ancillary & merchandising strategy in the world's largest legacy carrier" taking place on 7 September @11:40AM.
Back in 2007 the top ten airlines, as rated by total ancillary revenue, generated $2.1 billion. Fast forward to 2017 and the top ten tally has experienced a 14-fold increase. Read more about the phenomenon of ancillary revenue in this CarTrawler-sponsored analysis.
Artificial Intelligence or AI = 33 agenda mentions
Airlines are just starting to embrace artificial intelligence in all areas of the business. Initially a tool for revenue managers it now permeates throughout the whole passenger experience and could offer a whole host of solutions to improve everyday operations.
Machine learning and AI have the potential to induce profitability and cut costs. It is going to be exciting to hear about the next generation AI tools being envisaged.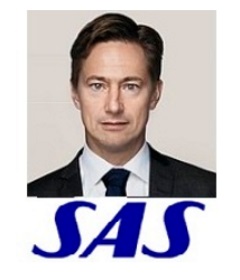 Mattias Forsberg, EVP & CIO, SAS

"Artificial intelligence – automating services and processes  – has a great potential in totally rethinking current processes."
Sponsored by Global Aviation Festival