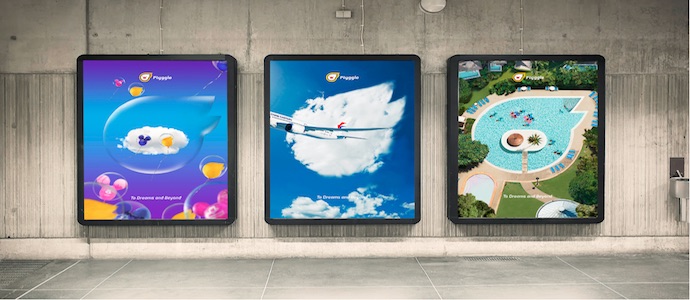 Achieving digital success in China – eight learnings from ITB
This is an article from TravelDaily China.It appears as part of the tnooz sponsored content initiative.
Travel brands are scrutinising how best to be  a part of China's consumption economy. According to Nielsen, the digital economy now contributes more than 30% of China's GDP.
Here are eight takeaways from the second edition of ITB China 2018, held in Shanghai in mid-May.
#1 Emergence of lifestyle and shopping ecosystems
The likes of Fliggy and Meituan are expanding their respective offerings in the travel ecommerce. Knowing about the profile of a user and eventually cross-selling via a strong recommendation mechanism is emerging as their forte.
In case of Meituan, the group's array of services is its strength i.e. store + home + travel + local transportation. Steven Shu, CMO of Meituan Platform, refers to the company's sturdy affiliation with "Millennials". He says that when compared with other countries such as Germany and Britain, Millennials from China prefer travelling (in addition to movies, music and fashion), they pursue more convenience and an upgraded experience. Shu says:
"This group (millennials) will become the leading force of future consumption. Their annual consumption growth rate is 11%, twice that of consumers aged over 35."
In terms of monetization, Meituan is banking on selling hotel room nights and sightseeing attraction tickets together or understanding the co-relation between different shopping categories. For instance, how those book hotel rooms, how they also place dining or catering orders and opt for tickets for recreational activities.
Another player, Fliggy, part of Alibaba, is continuously refining its offering and luring travel brands to open "storefronts" on its platform. In fact, the entire traveller journey, right from planning to buying to the simplification the hotel stay to making the most of the in-destination phase, is being enhanced.
Convenience and ease stand out, as Alibaba plays it part with features such as self-check in and facial recognition and availing credit-scoring service for payments without hassle. Alibaba is also getting deeper into the lifestyle of consumers via its presence in the following categories – health and happiness, local services and core commerce.
The group is gathering data and strengthening the profile of users with every activity. It is focusing on crafting one ID of shoppers, calling it "Unified ID". Fliggy would leverage the ecosystem's user base of more than 500 million mobile monthly active users, associated with its China retail marketplaces.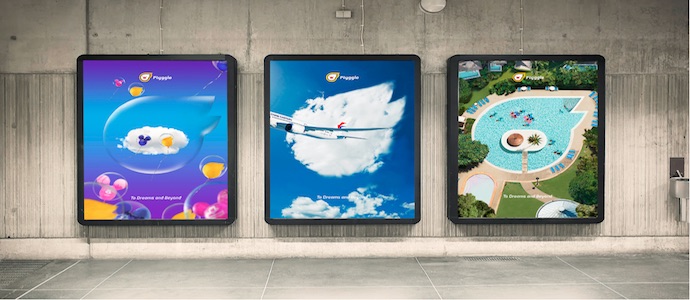 Tencent's WeChat is also in the fray, attempting to cover various phases of the booking funnel. Foreign hotel companies have started working out connectivity with WeChat's mini-program, integrating their central reservation system or CRS to feature real-time available rates and inventory.
Cinn Tann, chief sales and marketing officer, Pan Pacific Hotels Group says:
"Our Fliggy storefront is now online with all available Pan Pacific and ParkRoyal properties listed, as well as WeChat mini-programme, is now live, which provides travel guides and e-concierge services for Chinese users."
#2. Online travel China growing pie
In China, Ctrip accounted for approximately 10% of the total RMB 5.4 trillion travel market in 2017.
James Liang, co-founder and executive chairman, Ctrip told TravelDaily China during ITB China.
"GMV is growing, the overall market is growing and our market share is growing (so we expect GMV to grow accordingly).
And an analyst says:
"China has emerged as a unique, specialized market. There are lots of intricacies involved in the industry and it is not about one business model that all can replicate and end up succeeding here. It is a complicated industry – be it for hotel distribution, air ticketing etc. And lots of products are non-standardized.

"It takes a lot of manpower effort, Ctrip has more than 15,000 call center staff…so (the model) is hard to replicate."
Ctrip intends to sustain a high standard for serving existing customers and simultaneously count on its offline presence to go deeper into the lower tier cities. The lower end of the hotel market is still very fragmented and offline driven.
Ctrip's investment in Travelling Bestone offers it access to offline stores in more than 200 cities. Currently, the group has more than 6,000 franchised offline stores under different brands. Total gross merchandise volume of the offline stores grew around 50% year-on-year in the first quarter.

#3 Foreign brands seeking local partners
Collaboration and localization are two areas that foreign businesses can't do without. As demostrated by the likes of Accor, Marriott, Lufthansa, Emirates and others, counting on local people, processes, platforms etc. is a must for any foreign to excel. Being number one in this challenging market isn't a priority. Instead, forging a strategic alliance seems to be the prudent way to go forward. Accor and Priceline have chosen this route in the past few years.
As for targeting shoppers in China, Lufthansa acknowledges that travel brands can't ignore the shopping innovation in China. The group has worked out connections with Qunar and Fliggy. In both the cases, the ticketing will come directly from Lufthansa.
Referring to Fliggy, Veli Polat, senior director sales Greater China, Lufthansa Group Airlines, says:
"The control is with us – for instance, which O&Ds to push within the flagship store on Fliggy, essentially resulting in closer involvement than what we can have with Ctrip.

"The real challenge starts after initiating the new connections. These are very dynamic touchpoints. To make them work as a proper sales channel, it would take a lot of work. We are in the learning phase as of now."
#4 Business travel
The corporate travel sector in China remains an attractive proposition for the industry, marked by sustained business confidence and opportunities presented by policies such as the Belt and Road initiative. But China still has a fair bit to catch up in terms of refining its overall travel and expense management by examining inflexible travel policies, low policy compliance, and complex reimbursement processes.
Business travel management is gradually progressing toward the electronic form of approval for expenditure incurred, slowly doing away with manual processes, handling of paper receipts etc., says Jonathan Kao, managing director – Greater China, BCD Travel. Also, there is a focus on analytics around employees' travel expenses and evaluating what needs to be done to optimize them.
#5. Ensuring brands remain true to their core
Foreign brands have often taken a beating in China. For instance, Marriott was ordered to shut down its website for a week over an online questionnaire that suggested some Chinese regions were separate countries. On the other hand, Starbucks has been in the news for several well-planned initiatives. Be it for bringing Starbuck's story to life in a format via augmented reality or enabling customers to skip queues, all via an app, the company has made the right moves. Starbucks was also appreciated for introducing its website for China earlier this year.
One source says:
"There are plenty of areas that foreign travel brands need to evaluate. One of them is – there is uncertainty around the China Cyber Security Law (CSL) and how this initiative is going to impact foreign businesses operating in China and how to prepare for the same. The law regulates how companies should handle digital information, including whether and under what circumstances data can be transferred out of mainland China."
Another executive adds:
"Considering the significance of digital advertising, travel companies also need to identify 'brand unsafe' environments before the ad is served. The reputation of a brand gets affected via an "unintended" ad placement adjacent to inappropriate content. So these areas need to be looked upon as well."
#6 Distribution
Hotel brands aren't averse to selling via new channels, but are concerned about B2C online intermediaries showing wholesale rates on platforms such as Fliggy.
One senior hotel executive says:
"Already we can see the way rates are being leaked to even the key OTAs and that is forcing brands to put a squeeze on what kind of margins brands are going to offer to wholesalers and bedbank partners. So there is already consideration regarding how this is going to play out because if our rates going to OTAs then why the original party that leaked these rates are being given higher margin or lower static rate. We intend to capitalize on the platform but at the same time we can't afford to endanger our 3rd party intermediary relationships in China."
Among the other trends, foreign wholesalers are facing competition from emerging Chinese companies, both in technology and distribution space, targeting travel agencies.  For instance, Mioji is offering an artificial intelligence-powered SaaS platform to support travel agents in the end-to-end trip planning with real time data access, itinerary automation and personalization for improved productivity.
#7 Dealing with media/channel fragmentation for reach and engagement
According to China Internet Watch's report released in May, the top 10 mobile apps by monthly active users are WeChat, QQ, Alipay, Taobao, iQiyi, Tencent Video, Baidu (search), Weibo, Youku, and QQ Browser. Other options include travel-related apps such as Qyer and Mafengwo, as well as live streaming and video platforms such as Douyin.
Regarding how travel brands are working out their media mix i.e. advertising expenditure, George Cao, Co-founder/CEO, Dragon Trail Interactive says a lot depends upon the objective and the budget. He stresses that the key to dealing with fragmentation is to get creative, be it for stepping up the conversion rate or running brand awareness campaigns on certain channels that don't even offer call to action. Possibly for a small- to medium-sized travel enterprise, one ecosystem that can cover the entire booking funnel could be prudent.
Cao says:
"WeChat is one of the few apps that covers the whole journey, including the consumption phase and the post-trip phase."
Also, since ecosystems such as Baidu, Alibaba and Tencent don't let data go out of their ecosystem, it does restrict advertisers' media buying capabilities. Cao's recommendation to deal with the complexities is:
"Find your niche, your KOLs (key opinion leaders), your segment, be proactive…for instance, in case of Douyin (a mobile-based 15-second video platform), it was considered to be similar to other apps meant for relatively younger demographics and not too relevant content (say cheap jokes). But once destinations were showcased even older generation responded and the platform was considered to be an opportunity then."
He says brands need to ensure they inspire and assist prospective buyers where time is being spent and get them closer to conversion. For instance, how one wrong "emoji" in a campaign or even on a chatbot conversation can break the conversation.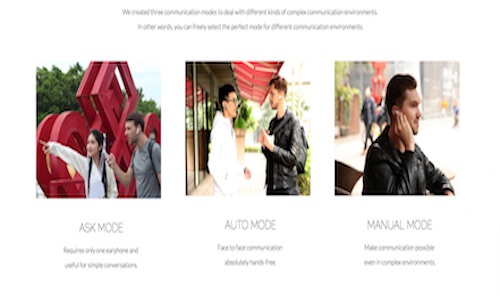 #8 Artificial intelligence
AI is springing from research labs into real business and consumer applications in China. Travellers are being helped in several areas of trip planning and buying via AI – trip recommendations, customer service via a chatbot, serving relevant ads/content by improving cross-device targeting etc.
One of the interesting developments that emerged during ITB China was the increasing efficacy of devices in facilitating conversations by breaking the language barrier. One of the joint winners of the ITB China Startup Award, Timekettle (the other company being TravelFlan) showcased its WT2 translator, a smart and wearable real-time translating earphone.
"For now, translation is among the best applications of AI in this sector," says Alex Qin, co-founder, Timekettle.
The device consists of a pair of headsets which connect to an app. Speech passes through the headset to the smartphone which translates it. And eventually, it is then spoken into an earpiece worn by a second person.
ITB China will return to Shanghai in 2019 from 15 to 17 May at the Shanghai World Expo Exhibition and Convention Centre.