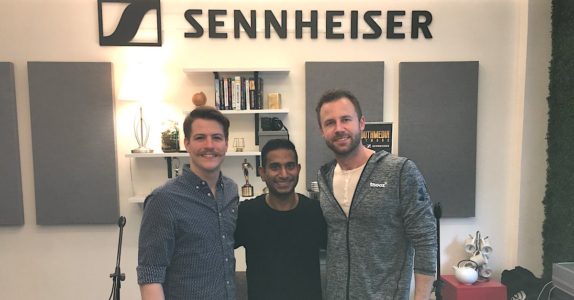 Podcast: SkyHi liberates airline inventory with first-ever subscription for flights
It's hard to imagine that this product is even possible: SkyHi has done the legwork to make subscription-based flights possible. The service allows users to have a maximum of five one-way flights a month, with only one flight reservation pending at any given time.
The service searches across airlines, so users are offered choices that aren't limited by a small set of carriers. The price adds a bit of a wow factor: it's only $199 per month! While there is a $35 fee for each flight booked, this still brings the cost to only $374 per month. And for months with less usage, there is of course a lower cost.
The subscription fee applies no matter how many flights are booked. This is part of the service's appeal: it's meant to get people to travel more often by reducing the cost of flying. The flights are often a big expense, making it prohibitive to travel more often for many travelers. And for those who do travel often, and are more-or-less brand agnostic, this service promises to dramatically slash travel expenses.
Download the latest Travel Is Your Business episode below. And if you like it, please subscribe!
Rama Poola of SkyHi
Subscribe: Apple Podcasts | Android | Google Play | RSS
---
Last minute travel subscription service, cheap tickets in exchange for a monthly fee…
Rama Poola, CEO of SkyHi (the first on-demand service for commercial airline tickets.), joins John Matson and Nick Vivion (tnooz) in the MouthMedia Network studios powered by Sennheiser.
In this episode:
About SkyHi's most interesting recent use case, with people using it to go to Sundance Film festival, one click and they were ready to fly to Salt Lake City
How last minute travel is a bit of a business case
Looking at how removing all pricing allows free-flowing travel action
How SkyHi wasn't originally targeting corporate travelers, and was marketed toward digital nomads, but realized business people were joining
How an experience in Lisbon created an idea for the business
Why technology has been traditionally stifled in the travel industry
The way SkyHi found a strategic partner out of Hungary who had done this before
The business model of SkyHi
OTAs seem to want to haggle for the business, they want the customer to buy, but keep it a distance from them
How SkyHi is making it easier for the customer, but price arbitraging in a seamless, invisible way
Booking within a minute is game-changing in itself
Loving the experience of flying