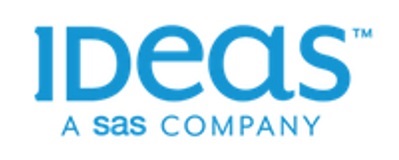 Six ways revenue technology improves your hotel game
One of the most exciting aspects of the hospitality industry is its revolving door of change.
Substantial transitions in revenue strategy, industry data and analytical capabilities have resulted in significantly improved performance for limited service hotels over the years.
NB: This is a viewpoint by Ryan MacLagan, product manager for IDeaS Revenue Solutions.
In such a dynamic and constantly evolving sector, there are very few things that actually change the game. Having said that, there's a lot going on that can dramatically improve just how well hotels play that game.
The implementation of advanced revenue technology in limited service hotels across the globe is one such improvement.
More than a couple of years have passed since my early days as a hotel general manager, allowing me to reflect on how my hotels back then would have benefited from the analytics and insights of today's advanced revenue technology.
Below are six ways revenue management technology would have streamlined internal processes and improved profitability at my limited service hotels:
Exception-based monitoring
Some hotels have a limited amount of time to focus on their revenue strategy. Today's technology does much of the heavy lifting for hotels, highlighting exceptional conditions that need action or review. This gives hotels the capability to take swift action, rather than spend hours poring over reports.
Increased competitiveness in the market
Rate shopping techniques used to be pretty unreliable and time-consuming. With competitive rate information visually available and folded into demand forecasting, hotels can yield on the basis of that data and remove much of their guesswork to significantly improve market performance.
Better transparency throughout the organization
A lot of time can be spent emailing multiple spreadsheets back and forth. With many dashboards and reports available within today's revenue solutions, different people associated with hotel performance have better visibility into the hotel's most recent KPIs.
Simple to learn
With a variety of online and onsite coaching options and on-demand learning resources, it is easy for various members of hotel teams to learn different types of technology, as well as reference available support materials to get the absolute best out of the technology.
Pays for itself
There are ROI models readily available that show how a revenue solution pays for itself in just a matter of months. But perhaps more important than the tangible returns are the intangible opportunities, as it enables hoteliers to be more strategic in traditionally tactical environments.
Better revenue
Having an analytical solution which understands hotel booking curves and wash patterns on a daily basis helps hoteliers yield their hotel at the ideal price. Inventory controls and overbooking decisions drive better quality revenue.
Looking back, if I knew then what I know now, I would have been even more productive at my job, my hotel would have had even better revenue performance, and we would have been playing the game for keeps.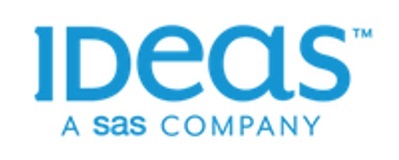 NB: This is a viewpoint by Ryan MacLagan, product manager for IDeaS Revenue Solutions. It appears here as part of Tnooz's sponsored content initiative.
NB2: Image by elenabsl/BigStock.